RSM Technology Ltd
RSM, with over thirty years of experience in serving users of IBM Enterprise computing platforms (mainframe and distributed) offers and runs a comprehensive range of top-quality, specialist z/OS and WebSphere related courses in the UK and Europe.
RSM's courses cover all aspects of z/OS, CICS, DB2, IMS, WebSphere MQ, WebSphere Application Server and Enterprise Networks.
Courses on all these topics are scheduled and run regularly at RSM's High Wycombe education centre, conveniently located thirty miles west of London on the M40 motorway, and within easy reach of Heathrow airport.
Not in the UK? You can still benefit from RSM's high-quality education & training services through RSM's Authorised Partner Network. This network covers Scandinavia, Belgium, Holland, Portugal, Spain and the United States of America.
For the rest of the world, RSM can bring its services to you either physically or via RSM's video-linked
Virtual Classroom Environment.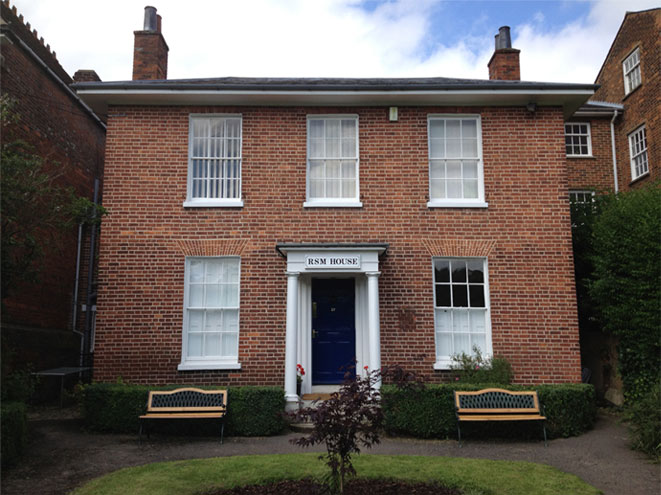 RSM House is a listed Georgian building with private gardens and parking. The air-conditioned classrooms and relaxed break-out area provide a comfortable and pleasant learning environment.
Although only a couple of minutes walk from the town centre, RSM House looks out over green fields and wooded hills.
Parking at RSM is available but limited, so please inform us in advance if you would like to reserve a parking space.